You are currently browsing the tag archive for the 'Janis Freegard' tag.
Welcome to the latest offering from the Meow Gurrls. We're seeing in the new year with three short poems (two wonderful poems from Mary Macpherson – Beach and Holes – and one from me – Forest Song) from the excellent anthology, Short Poems of New Zealand, edited by Jenny Bornholdt and published by Victoria University Press. Every home should have a copy.
I love to know the names of plants. When I was a little girl in South Shields (in the North-East of England), Grandad often took me out for walks and told me the names of the trees we passed. Nanna saved cards from the tea packets for me with illustrations of British birds, trees and butterflies. The collection is long gone but I remember it fondly.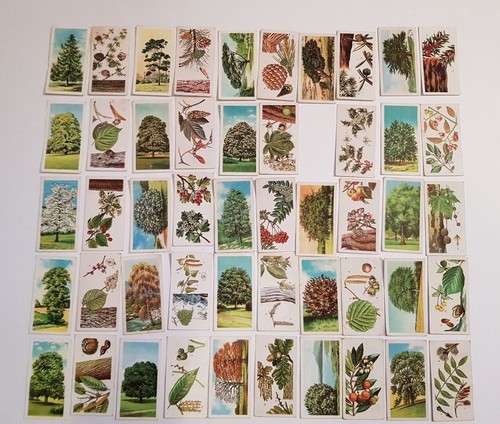 I later went on to study botany at Auckland University and learnt many New Zealand plant names. Now, whenever I walk in the bush, there's a chant going on in my head of  the plants I'm passing (okay, the few I can remember – I'm so rusty). This is where Forest Song came from.
When I was learning the names of plants, I often learnt an incorrect pronunciation of the beautiful Mäori names. In the course of the original publication (in The Glass Rooster by Auckland University Press) and subsequent reprint of the poem, I realised I'd been mispronouncing a couple of tree names for years because I hadn't known there was a macron over one of the vowels (well done, editors). The rhythm of the poem that had originally been in my head changed as a result, but worked better. I've done my best to get the names right in the video, but no doubt there's room for improvement.
I am lucky enough to live in a home surrounded by many of the species in the poem. Our garden is always singing.
So I arrived back from a holiday in Hawai'i to find this wee beauty waiting – a collection of small (9 lines or fewer) New Zealand poems, edited by Jenny Bornholdt and published by Victoria University Press. A wide range of poets are represented, from the greats who are no longer with us, like Ursula Bethell and Hone Tuwhare, to newer poets like Sam Duckor-Jones. I'm still looking through, but it's great to see so many old favourites in here (like Allen Curnow's 'Wild Iron', James K Baxter's 'High Country Weather',  Greg O'Brien's 'A Visiting Card', Hinemoana Baker's 'Referee' and Bill Manhire's 'My World War I Poem') and meet many others I'm not so familiar with. As an object, too, it is a thing of beauty – hard-backed and featuring Greg O'Brien's lovely illustrations. Thanks Jenny, and thanks VUP.
I'm delighted to have my poem 'Forest Song' (first published in 'The Glass Rooster', AUP)  included in this anthology. As a lapsed botanist, I often find myself mentally reciting the names of the plants I see as I walk through native bush, greeting old friends. 'Forest Song' is a list of native New Zealand species in a (broadly) four-beats-to-the-line chant.
Hawai'i was terrific and a revelation in many ways. We were struck, for example by the many similarities between te reo Maori and the Hawaiian language (te one roa – the long beach – becoming ke one loa, for example). And some of the same species were there too, like akeake (Dodonaea viscosa) or in Hawai'i, 'a'ali'i. There were common genera too, like Metrosideros – we have Metrosoderos excelsa (pōhutukawa) and M. robusta (rātā); Hawai'i has M. polymorpha, 'ohi'a lehua, with a very similar flower.
We are less well supplied with green sea turtles (honu) here in Aotearoa, and for me, they were a highlight of the trip, especially on Kaua'i, where we spent most of our time, staying with our friends Chuck and Carolyn. We could see the turtles in the sea from our bedroom window and most days, we walked to the rocks a couple of minutes from where we were staying to watch them feeding in the waves and periodically waving a flipper or poking their head above the water. At another beach, we saw turtles basking while people swam and children played close by.
It was the perfect chill-out, wind-down, hanging-out-in-nature holiday after what has been a pretty intense and challenging year. I loved it and recommend it.
This slideshow requires JavaScript.
Who are the Meow Gurrrls, I hear you cry?
The Meow Gurrrls are a group of Wellington & Kapiti Coast poets who have been meeting for some time now to share poetry, wine, food and fine company, sometimes at Meow cafe in Wellington.
So, what's new?
The Meow Gurrrls are launching a YouTube channel, whereby you can access quality short poems delivered by a Meow poet on the device of your choice any time you goddamn please. New poems will be added over the weeks and months to come. You'll love it.
This is cool. what can I do?
We would love you to subscribe to our channel, like and share our posts, and tell your friends.
Do the Meow Gurrrls really need all those rrr's?
Why, yes we do.
Are there any actual cats?
Sure. Meet Polly. Don't be fooled by those fluffy good looks. Hobbies include destroying door frames and random savage attacks on her staff.
But she looks so sweet. Anyhoo, where is this alleged YouTube channel involving the Meow Gurrrls of which you speak?
Here you go. Meow Gurrrls Youtube channel
And here's me, with a love poem. Because, you know, poetry. The poem also appeared on the Wellington City Library blog on National Poetry Day 2018. http://www.wcl.govt.nz/blog/index.php…
How come your lipstick looks crooked?
Because our bathroom mirror looks like this:
Thanks for stopping by.
Would love to see you at the Thistle next Monday (3rd September 2018 at 6pm), if you can make it, where there will be readings from this little beauty from Canterbury University Press – an anthology of flash fiction (very short stories), prose poems and things in between. I have two pieces in there and am delighted to find myself in such fine company. I've been dipping in and out of my copy since it arrived and it's full of gems. There are some interesting essays in there too – from Tim Jones and others, some of whom will be discussing the "small form" on the night. Congratulations to editors Michelle Elvy, Frankie McMillan and James Norcliffe, and all the contributors.
Hope to see you there!
With Sue Wootton (left) and Maggie Rainey-Smith (centre) at the 2016 LitCrawl after-party
While you're waiting to find out the make-up of New Zealand's 52nd parliament, here's something to while away your time: planning which events to go to in this year's LitCrawl. The Crawl itself is on the evening of Saturday 11th November and I'll be in a session called 'I'm Making a Sign' with Marianne Elliot, Jeffrey Paparoa Holman, Rhydian Thomas and Rachel Stewart, at Pegasus Books in Cuba Mall. Here's the full schedule. I have the usual problem of wanting to go to everything, which is not a bad problem to have.
Intrepid organisers Pirate and Queen, aka Claire Mabey and Andrew Laking, have outdone themselves this year with an exciting range of associated events, like the ever-popular 'Women of Letters' and various LitCrawl Extended sessions at the City Gallery, including a Flash Fiction workshop with Irish writer Jan Carson. Can't wait!
On a dimly related note and while I think of it – I've had a number of short stories/ flash fiction pieces published online recently which can be found at these links:
I'll be reading a very short story at the pretty flash Thistle (3 Mulgrave St, Thorndon) and so will some other writerly Wellington folk. It happens on 22nd June 2017 aka National Flash Fiction Day – the shortest day for the shortest stories. Might see you there!
…and here is the breakdown of fiction published in New Zealand in 2015, by the gender and ethnicity of the authors (as far as I can make out).
In terms of gender, women dominate in the fiction stakes, with 44 fiction books by women published in 2015 (59% of titles) compared with 30 men (40%). The 'Other' category refers here to a book jointly authored by a man and a woman.
Here is the pie chart:
In non-fiction, the proportions are reversed, with 13 titles (62%) by male writers and 8 (38%) by female writers (see below). So it kind of balances out. If you add fiction, non-fiction and poetry together, 82 titles were by women, 83 by men and one by both. Yay, right? (Note: I've left out a few categories, like Drama and Criticism, but included Letters & Autobiography).
An analysis by ethnicity, however, tells a miserable little tale indeed.  Here is the pie chart for fiction:
Yep, that's right, with 68 titles, Pakehā writers got 91% of the pie; Māori writers and Asian/Indian writers got 4% each with 3 titles apiece and Pasifika writers got 1%, with a single title (ie Albert Wendt wrote a book).
By way of comparison, in 2014, 88% of fiction titles were by Pakehā writers, 7% by Māori writers, 5% by Asian/Indian writers and none by Pasifika writers.
And for non-fiction, 85% of titles (18 in total) were written by Pakehās and 5% (1 title each) by a European/Jewish writer, a Māori writer and a Pasifika writer.
How do I know what ethnicity everyone is, I hear you cry. Well, I don't know for sure. I visit at least 3 websites (author pages and so on) and look for clues. So there may be some undercounting. If a writer does not describe themselves as Māori, Asian or Pasifika and does not mention an iwi affiliation, I have counted them as European/Pakehā.
One last pie: all fiction, non-fiction & poetry titles for 2015. 90% of titles were by Pakehā, 4% by Māori and 2% each by European/Jewish, Pasifika and Asian authors. What a lot of pie…
For the record, I'm female and Pakehā (I was born in the UK and grew up in England, South Africa, Australia and New Zealand; I've lived in New Zealand since I was twelve.) Two of the books published in 2015 were mine.
I put this analysis together because it matters to me. Fairness matters. Having a national literature that represents our national population matters. Being able to read a diverse range of voices matters. Also, I'm curious (in more ways than one) and like playing with spreadsheets 🙂
My source for the books published in 2015 is the Journal of Commonwealth Literature. Previous posts on this subject can be found here:
https://janisfreegard.com/2017/01/07/nz-poetry-2015-by-gender-ethnicity/
https://janisfreegard.com/2011/07/29/poetry-gender-in-new-zealand-publishing-part-2/
https://janisfreegard.com/2012/04/03/poetry-gender-in-new-zealand-publishing-2008-2010-4/
https://janisfreegard.com/2013/03/23/poetry-gender-in-new-zealand-publishing-an-occasional-series/
https://janisfreegard.com/2014/10/19/poetry-and-gender-in-new-zealand-publishing-the-latest/
https://janisfreegard.com/2015/12/30/poetry-published-in-new-zealand-by-gender-ethnicity-to-2014/
https://janisfreegard.com/2016/02/08/nz-fiction-non-fiction-by-gender-ethnicity-2014/
Sometimes I buy a book and find myself wishing I'd written it (while at the same knowing I couldn't, because, well, I'm someone else and I can only write the way I write – disappointing though that can be when I was hoping for something more like Jeanette Winterson or Haruki Murakami).
Louise Wareham Leonard (New Zealand-born but mostly New York-based) is one of those writers whose books I always wish I'd written. I loved her novels: Since You Ask and Miss Me A Lot Of and I've been just as impressed with her latest work,  52 Men (published by Red Hen Press).
52 Men is a series of vignettes involving main character Elise's interactions with different men, followed by a longer piece concerning disturbing events from her childhood and teenage years. The vignettes would each stand alone as flash fiction, but together they form a mosaic of Elise's life, each encounter building our understanding of her as a person. So you get the depth of character development you might expect from a novel, but in a series of snapshots. It's an interesting technique and it works. In further crossing of genres, the author describes 52 Men as autobiographical fiction, which I take to mean somewhere between the remembered and the made up.
But wait, there's more! Louise Wareham Leonard invited other women to record a short piece of their own writing about men and launched a series of podcasts.  The recording I contributed (I Meet A Man in a Bar) was based on a piece I wrote twenty years ago and recently rediscovered. You can listen to 52 Men the Podcast on Soundcloud.