You are currently browsing the tag archive for the 'Janis Freegard' tag.
So, the New Zealand Arts Festival is upon us and this year, I'm appearing in the Joy of Queer Lit Salon. Here are the deets – all welcome. Maybe see you there!
When: Saturday 7 March 2020 8:00pm – 9:00pm
Where:Michael Fowler Centre, 111 Wakefield Street, Wellington
What: Chris Tse hosts the Joy of Queer lit salon with authors Victor Rodger, Janis Freegard, Emily Writes, Jackson Nieuwland and Alison Glenny. Delving into the history and canon of queer texts our authors reveal the books that set their hearts a flutter and which writers paved their literary way.
(Andrea Lawlor was going to be there too, but unfortunately has had to cancel for personal reasons).
Part of the New Zealand Festival of the Arts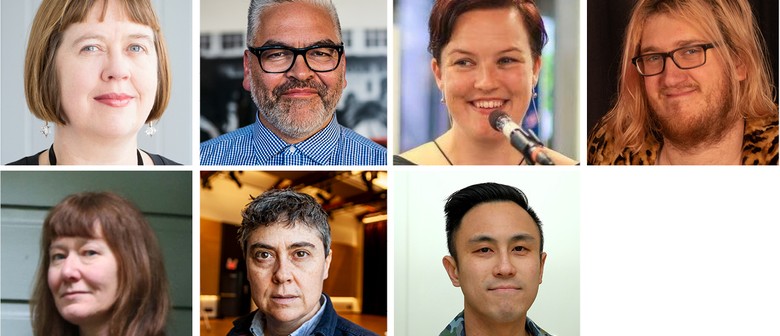 There are loads of fantastic events at the Festival. It's going to be great!
If you haven't seen it already, it's worth checking out Masterton's cool little gallery space in containers, ConArt. It features exhibitions, performance space, working studios and a space for local artists to sell their artworks. Well worth a look if you're over that way (but check opening times first – they're open Weds to Sat 10am – 4:30pm). You can find them next to Aratoi.
There are also poems on the containers and I was delighted when I heard that my poem 'Albatross' (from The Glass Rooster') has been included. You can listen to 'Albatross' here on RNZ. It's based on a real-life female pair, not uncommon in the seabird world.
Thanks to Masterton woman, Chris Daniell, you can now enjoy outdoor poems all over Masterton. Go, Chris!
The Meow Gurrls are heading up to Carterton for Wai Word next month and we'd love to see you there.
Check out the latest Meow Gurrrls videos from fantastic poets Mary Macpherson, who is unwilling to click 'I forgot my password' and Mary-Jane Duffy, who tells us about the hallways of love or browse through our catalogue. We'd love you to subscribe to our channel. https://www.youtube.com/channel/UCOy99S1t-ZH1dW12RIy4tRQ
Very excited to see that the AUP New Poets series is cranking up again. This is such a great poetry series and I'm delighted to be a part of it (I was in AUP New Poets 3, back in 2008). It's a great way to get to know new voices and I'm so pleased Auckland University Press is relaunching it. There's a New Poets 5 coming out later this year (with a fresh, new look) and a New Poets 6 in the making too! The wonderful Anna Jackson (who featured in AUP New Poets 1) is editing.
Carolyn de Carlo, one of the AUP New Poets 5 authors, has arranged a reading of past and present "New Poets" at Millers O'Brien gallery in Victoria St. in Wellington (1/85 Victoria St, upstairs, near the Lido) this Tuesday 18th June 2019 at 6:00pm. I'd love to see you there. Here are the deets from Food Court:
"Food Court is proud to present their latest event, an evening of readings by Auckland University Press writers who have been featured in the New Poets series, relaunching with Vol. 5 in August 2019. Consider this a sneak preview of what will be on offer in Vol. 5 and beyond, and a look back at some absolute bangers from over the years.
Current Lineup:
Carolyn DeCarlo
Sophie van Waardenberg
Rebecca Hawkes
Chris Tse
Janis Freegard
Anna Jackson
+ a few surprises!
There is a working lift at the gallery, but there will be limited seating available (8-10 chairs). Please arrive early if this applies to you, or let us know ahead of time, and we will do our best to accommodate all needs and circumstances!"
Here's the list of AUP New Poets to date:
AUP New Poets 1: Raewyn Alexander, Anna Jackson, Sarah Quigley
(currently listed on Amazon for $149.50 for a used copy (!!!), so clearly a collector's item)
AUP New Poets 2: Stu Bagby, Jane Gardner, Sonja Yelich
AUP New Poets 3: Janis Freegard, Katherine Liddy, Reihana Robinson
AUP New Poets 4: Harry Jones, Erin Scudder, Chris Tse
AUP New Poets 5: Carolyn de Carlo, Sophie van Waardenberg and Rebecca Hawkes
One of the first poems I ever had published was 'When You're Not Here'. It originally appeared in 'Eat These Sweet Words: the New Zealand Anthology of Lesbian and Gay Poetry' by Publishing Giant Press in 1999. Next, it appeared in my collection, 'The Glass Rooster' (AUP, 2015). Now, here's a clip of me reading it on the Meow Gurrrls Youtube channel. Please feel free to like, share, subscribe to our channel. (Mask by Sally of Masquerade; bird claw earrings by Tomas Richards)
Welcome to the latest offering from the Meow Gurrls. We're seeing in the new year with three short poems (two wonderful poems from Mary Macpherson – Beach and Holes – and one from me – Forest Song) from the excellent anthology, Short Poems of New Zealand, edited by Jenny Bornholdt and published by Victoria University Press. Every home should have a copy.
I love to know the names of plants. When I was a little girl in South Shields (in the North-East of England), Grandad often took me out for walks and told me the names of the trees we passed. Nanna saved cards from the tea packets for me with illustrations of British birds, trees and butterflies. The collection is long gone but I remember it fondly.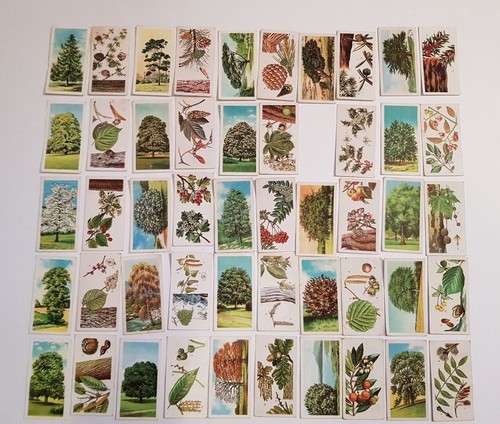 I later went on to study botany at Auckland University and learnt many New Zealand plant names. Now, whenever I walk in the bush, there's a chant going on in my head of  the plants I'm passing (okay, the few I can remember – I'm so rusty). This is where Forest Song came from.
When I was learning the names of plants, I often learnt an incorrect pronunciation of the beautiful Mäori names. In the course of the original publication (in The Glass Rooster by Auckland University Press) and subsequent reprint of the poem, I realised I'd been mispronouncing a couple of tree names for years because I hadn't known there was a macron over one of the vowels (well done, editors). The rhythm of the poem that had originally been in my head changed as a result, but worked better. I've done my best to get the names right in the video, but no doubt there's room for improvement.
I am lucky enough to live in a home surrounded by many of the species in the poem. Our garden is always singing.
So I arrived back from a holiday in Hawai'i to find this wee beauty waiting – a collection of small (9 lines or fewer) New Zealand poems, edited by Jenny Bornholdt and published by Victoria University Press. A wide range of poets are represented, from the greats who are no longer with us, like Ursula Bethell and Hone Tuwhare, to newer poets like Sam Duckor-Jones. I'm still looking through, but it's great to see so many old favourites in here (like Allen Curnow's 'Wild Iron', James K Baxter's 'High Country Weather',  Greg O'Brien's 'A Visiting Card', Hinemoana Baker's 'Referee' and Bill Manhire's 'My World War I Poem') and meet many others I'm not so familiar with. As an object, too, it is a thing of beauty – hard-backed and featuring Greg O'Brien's lovely illustrations. Thanks Jenny, and thanks VUP.
I'm delighted to have my poem 'Forest Song' (first published in 'The Glass Rooster', AUP)  included in this anthology. As a lapsed botanist, I often find myself mentally reciting the names of the plants I see as I walk through native bush, greeting old friends. 'Forest Song' is a list of native New Zealand species in a (broadly) four-beats-to-the-line chant.
Hawai'i was terrific and a revelation in many ways. We were struck, for example by the many similarities between te reo Maori and the Hawaiian language (te one roa – the long beach – becoming ke one loa, for example). And some of the same species were there too, like akeake (Dodonaea viscosa) or in Hawai'i, 'a'ali'i. There were common genera too, like Metrosideros – we have Metrosoderos excelsa (pōhutukawa) and M. robusta (rātā); Hawai'i has M. polymorpha, 'ohi'a lehua, with a very similar flower.
We are less well supplied with green sea turtles (honu) here in Aotearoa, and for me, they were a highlight of the trip, especially on Kaua'i, where we spent most of our time, staying with our friends Chuck and Carolyn. We could see the turtles in the sea from our bedroom window and most days, we walked to the rocks a couple of minutes from where we were staying to watch them feeding in the waves and periodically waving a flipper or poking their head above the water. At another beach, we saw turtles basking while people swam and children played close by.
It was the perfect chill-out, wind-down, hanging-out-in-nature holiday after what has been a pretty intense and challenging year. I loved it and recommend it.
This slideshow requires JavaScript.
Who are the Meow Gurrrls, I hear you cry?
The Meow Gurrrls are a group of Wellington & Kapiti Coast poets who have been meeting for some time now to share poetry, wine, food and fine company, sometimes at Meow cafe in Wellington.
So, what's new?
The Meow Gurrrls are launching a YouTube channel, whereby you can access quality short poems delivered by a Meow poet on the device of your choice any time you goddamn please. New poems will be added over the weeks and months to come. You'll love it.
This is cool. what can I do?
We would love you to subscribe to our channel, like and share our posts, and tell your friends.
Do the Meow Gurrrls really need all those rrr's?
Why, yes we do.
Are there any actual cats?
Sure. Meet Polly. Don't be fooled by those fluffy good looks. Hobbies include destroying door frames and random savage attacks on her staff.
But she looks so sweet. Anyhoo, where is this alleged YouTube channel involving the Meow Gurrrls of which you speak?
Here you go. Meow Gurrrls Youtube channel
And here's me, with a love poem. Because, you know, poetry. The poem also appeared on the Wellington City Library blog on National Poetry Day 2018. http://www.wcl.govt.nz/blog/index.php…
How come your lipstick looks crooked?
Because our bathroom mirror looks like this:
Thanks for stopping by.
Would love to see you at the Thistle next Monday (3rd September 2018 at 6pm), if you can make it, where there will be readings from this little beauty from Canterbury University Press – an anthology of flash fiction (very short stories), prose poems and things in between. I have two pieces in there and am delighted to find myself in such fine company. I've been dipping in and out of my copy since it arrived and it's full of gems. There are some interesting essays in there too – from Tim Jones and others, some of whom will be discussing the "small form" on the night. Congratulations to editors Michelle Elvy, Frankie McMillan and James Norcliffe, and all the contributors.
Hope to see you there!