You are currently browsing the category archive for the 'The Glass Rooster' category.
If you haven't seen it already, it's worth checking out Masterton's cool little gallery space in containers, ConArt. It features exhibitions, performance space, working studios and a space for local artists to sell their artworks. Well worth a look if you're over that way (but check opening times first – they're open Weds to Sat 10am – 4:30pm). You can find them next to Aratoi.
There are also poems on the containers and I was delighted when I heard that my poem 'Albatross' (from The Glass Rooster') has been included. You can listen to 'Albatross' here on RNZ. It's based on a real-life female pair, not uncommon in the seabird world.
Thanks to Masterton woman, Chris Daniell, you can now enjoy outdoor poems all over Masterton. Go, Chris!
Here I am reciting Meow Gurrrls poetry again, this time side on 🙂
It's a little strange watching yourself from the side; this is not a view one normally has of oneself. It's almost like being in an exhibition. I used to hate hearing recordings of myself. I didn't like the sound of my voice. It didn't seem like me. But these days, I really don't mind; it is me after all. The poem I'm reading, 'At the Window', was first published in The Glass Rooster.
In other news, a little while ago, the lovely Paula Green posted a reading of my poem 'Requiem' on her blog…
… and my poem 'Mikey' (that recently won the Geometry/Open Book Award – yay!) can be found here.
One of the first poems I ever had published was 'When You're Not Here'. It originally appeared in 'Eat These Sweet Words: the New Zealand Anthology of Lesbian and Gay Poetry' by Publishing Giant Press in 1999. Next, it appeared in my collection, 'The Glass Rooster' (AUP, 2015). Now, here's a clip of me reading it on the Meow Gurrrls Youtube channel. Please feel free to like, share, subscribe to our channel. (Mask by Sally of Masquerade; bird claw earrings by Tomas Richards)
Welcome to the latest offering from the Meow Gurrls. We're seeing in the new year with three short poems (two wonderful poems from Mary Macpherson – Beach and Holes – and one from me – Forest Song) from the excellent anthology, Short Poems of New Zealand, edited by Jenny Bornholdt and published by Victoria University Press. Every home should have a copy.
I love to know the names of plants. When I was a little girl in South Shields (in the North-East of England), Grandad often took me out for walks and told me the names of the trees we passed. Nanna saved cards from the tea packets for me with illustrations of British birds, trees and butterflies. The collection is long gone but I remember it fondly.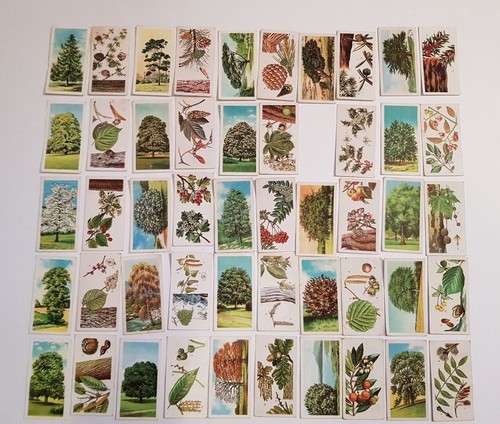 I later went on to study botany at Auckland University and learnt many New Zealand plant names. Now, whenever I walk in the bush, there's a chant going on in my head of  the plants I'm passing (okay, the few I can remember – I'm so rusty). This is where Forest Song came from.
When I was learning the names of plants, I often learnt an incorrect pronunciation of the beautiful Mäori names. In the course of the original publication (in The Glass Rooster by Auckland University Press) and subsequent reprint of the poem, I realised I'd been mispronouncing a couple of tree names for years because I hadn't known there was a macron over one of the vowels (well done, editors). The rhythm of the poem that had originally been in my head changed as a result, but worked better. I've done my best to get the names right in the video, but no doubt there's room for improvement.
I am lucky enough to live in a home surrounded by many of the species in the poem. Our garden is always singing.
So I arrived back from a holiday in Hawai'i to find this wee beauty waiting – a collection of small (9 lines or fewer) New Zealand poems, edited by Jenny Bornholdt and published by Victoria University Press. A wide range of poets are represented, from the greats who are no longer with us, like Ursula Bethell and Hone Tuwhare, to newer poets like Sam Duckor-Jones. I'm still looking through, but it's great to see so many old favourites in here (like Allen Curnow's 'Wild Iron', James K Baxter's 'High Country Weather',  Greg O'Brien's 'A Visiting Card', Hinemoana Baker's 'Referee' and Bill Manhire's 'My World War I Poem') and meet many others I'm not so familiar with. As an object, too, it is a thing of beauty – hard-backed and featuring Greg O'Brien's lovely illustrations. Thanks Jenny, and thanks VUP.
I'm delighted to have my poem 'Forest Song' (first published in 'The Glass Rooster', AUP)  included in this anthology. As a lapsed botanist, I often find myself mentally reciting the names of the plants I see as I walk through native bush, greeting old friends. 'Forest Song' is a list of native New Zealand species in a (broadly) four-beats-to-the-line chant.
Hawai'i was terrific and a revelation in many ways. We were struck, for example by the many similarities between te reo Maori and the Hawaiian language (te one roa – the long beach – becoming ke one loa, for example). And some of the same species were there too, like akeake (Dodonaea viscosa) or in Hawai'i, 'a'ali'i. There were common genera too, like Metrosideros – we have Metrosoderos excelsa (pōhutukawa) and M. robusta (rātā); Hawai'i has M. polymorpha, 'ohi'a lehua, with a very similar flower.
We are less well supplied with green sea turtles (honu) here in Aotearoa, and for me, they were a highlight of the trip, especially on Kaua'i, where we spent most of our time, staying with our friends Chuck and Carolyn. We could see the turtles in the sea from our bedroom window and most days, we walked to the rocks a couple of minutes from where we were staying to watch them feeding in the waves and periodically waving a flipper or poking their head above the water. At another beach, we saw turtles basking while people swam and children played close by.
It was the perfect chill-out, wind-down, hanging-out-in-nature holiday after what has been a pretty intense and challenging year. I loved it and recommend it.
This slideshow requires JavaScript.
A number of people have kindly enquired as to the wellbeing of 'The Year of Falling' and 'The Glass Rooster', so I thought it might be time for an update. I do feel as though I have released hand-reared orphaned wild things out into the world to seek their fortunes and I'm very much hoping they don't fall into a ravine or get eaten by bears.
So how's The Glass Rooster?
Thank you for asking. He's been somewhat elusive lately, but is no doubt striding about happily somewhere looking for hens to impress. There was a sighting on Beattie's Book blog in June, where Elizabeth Morton gave the book a very nice review which starts:
"Grab your knapsack. Pack for all conditions. Janis Freegard wants to be your travel companion, and she has a cross-country junket in mind. 'The Glass Rooster' takes you through forests and oceans, deserts and space, all the while chaperoned by the eponymous bird who 'was nothing if not well-travelled'. An unlikely tour guide, perhaps, but he will strut and call and pose for photographs like the best of them."
Novelist and poet Helen Lowe was also kind enough to feature a Glass Rooster poem as one of her Tuesday poems, which you can read here.
If you're interested in roosters (mostly glass), you might want to have a look at my Glass Rooster Pinterest page,  There is also a Glass Rooster cannery in Ohio which I may have to visit one day.
And what about The Year of Falling?
A little busier, actually. The lovely Helen Lowe let my three narrators – Selina, Smith and Quilla – take over her blog for an interview recently.
There have also been some lovely reviews. Emma Bryson on Beattie's Book Blog, said:
"Quirky, funny and inspiringly touching, Freegard has a knack for writing scenes which are painfully human. I watched as Selina's life start to drift away from her, and screamed in frustration as she 'reasoned' her way into further trouble. And I became a silent observer (albeit slightly tearful) as the stoic Smith dealt with the heart-breaking complexities of losing a friend, raising a child, and caring for a sister."
Felicity Murray on the Booksellers blog said:
"This is a story of searching for one's self, trying to identify and then hold onto the important things, and finding a place to call home whether it be a physical place, or simply in your own head and heart. There is hope, forgiveness, joy and love. It is a wonderful story, I very much enjoyed reading it. I really hope this book gets widely read and promoted, because it certainly deserves to.
And Catherine Roberston said in the NZ Listener: "…the pace and assuredness quickly increase, building layers of tension and pleasingly ambiguous characterisations that hold interest to the end."
I've also had some very nice emails, texts, Tweets and Facebook messages from people saying they're enjoying the novel or were up all night reading it, or they really like one of the characters, which is exactly what any writer loves to hear when wondering whether anyone will ever read the book you spent years fretting over.
Where can I buy them?
Indie bookstores like Unity Books (Wellington and Auckland), University bookshops, Page and Blackmore (Nelson), Almo's Books in Carterton and some Paper Pluses (like the one in Coastlands on the Kapiti Coast). They're also available directly from AUP and Makaro Press and online retailers like fishpond.
I was chuffed to see both books squeaked into the Indie Top 20 list for 20 June 2015, which means I am on a list with Patricia Grace, Kate Atkinson, Anne Enright, Atul Gawande, Helen MacDonald and other great writers.
Many thanks to everyone who's bought, read or plans to read the books, who's requested them from their local library, reviewed them, rated them on Goodreads or told me they enjoyed them. Makes it all worthwhile.
So, yesterday I was interviewed (live – eek!) by the lovely Lynn Freeman on National Radio about The Year of Falling and The Glass Rooster and here is a podcast link in case you'd like to listen to it.
Oh look! I still have a blog! A sadly neglected blog. 😦
These past few weeks, when I am not at my day job, I have been running very fast in my little hamster wheel getting two books ready for publication. This is the poetry collection with a great cover by Keely O'Shannessy:
'The Glass Rooster' is coming out in May, published by Auckland University Press. It's arranged in eight sections (or 'echo-systems') which are a mix of natural ecosystems (deserts , the alpine zone) and other types of places (like cities and outer space). Each section is introduced by a triolet (a French poetic form with repeated lines) and the other poems are arranged in pairs, each echoing something about the other.
It also features a glass rooster – who appeared in my last AUP collection Kingdom Animalia: the Escapades of Linnaeus. You can read sample poems here.
But wait – there's more! Much of my hamster activity of late has involved The Year of Falling, a novel, which will also come out in May. It's being published by Wellington-based Mākaro Press. More on this to come!

Photo By Sy (Own work) [<a href="http://creativecommons.org/licenses/by-sa/3.0″>CC BY-SA 3.0</a>], <a href="http://commons.wikimedia.org/wiki/File%3AWhite_face_roborovski_dwarf_hamster.jpg">via Wikimedia Commons</a>