You are currently browsing the tag archive for the 'Festival' tag.
So, the New Zealand Arts Festival is upon us and this year, I'm appearing in the Joy of Queer Lit Salon. Here are the deets – all welcome. Maybe see you there!
When: Saturday 7 March 2020 8:00pm – 9:00pm
Where:Michael Fowler Centre, 111 Wakefield Street, Wellington
What: Chris Tse hosts the Joy of Queer lit salon with authors Victor Rodger, Janis Freegard, Emily Writes, Jackson Nieuwland and Alison Glenny. Delving into the history and canon of queer texts our authors reveal the books that set their hearts a flutter and which writers paved their literary way.
(Andrea Lawlor was going to be there too, but unfortunately has had to cancel for personal reasons).
Part of the New Zealand Festival of the Arts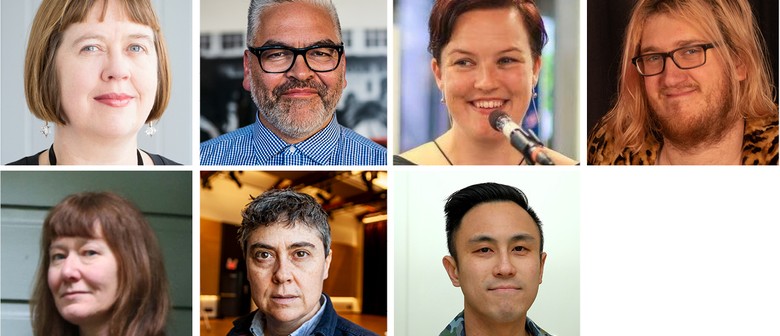 There are loads of fantastic events at the Festival. It's going to be great!
If you want a preview of some of the poems in Kingdom Animalia, here are some links to online journal Trout:
and here is the link to a video of me reading The Icon Dies
and the link to more photos of the launch which I hope to add to.
L to R My cousin Heather, my father, me.
Next Sunday, I will be reading from Kingdom Animalia:the Escapades of Linnaeus for 10 minutes at the Auckland Writers and Readers Festival Open Mike:
45OPEN MIKE
A festival institution, Open Mike shoots unpublished poets onto the stage alongside stars of the poetry firmament. On the hour, established poets perform for ten minutes. The rest of the time, five-minute slots are available to anyone who wants to read – just put your name down on the board on the day. 
SCHEDULE OF POETS
10:00 – 10:10 Apirana Taylor
10:30 – 10:40 Emma Neale
11:00 – 11:10 Anna Jackson
11:30 – 11:40 Joanna Preston
12:00 – 12:10 Janis Freegard
12:30 – 12:40 Rives
Event Details
Date: 15 May
Time: 10:00 a.m. – 01:00 p.m.
Venue: AIR NZ FOYER, LEVEL 5, AOTEA CENTRE
Category: FREE EVENT, POETRY AND PERFORMANCE
Maybe see you there!