You are currently browsing the category archive for the 'writing' category.
Here's the latest Meow Gurrls poem – an ode to the Remutaka hill from Abra Sandi King. If you're enjoying the Meow Gurrls' offerings, please like and share!
Welcome to the latest offering from the Meow Gurrls. We're seeing in the new year with three short poems (two wonderful poems from Mary Macpherson – Beach and Holes – and one from me – Forest Song) from the excellent anthology, Short Poems of New Zealand, edited by Jenny Bornholdt and published by Victoria University Press. Every home should have a copy.
I love to know the names of plants. When I was a little girl in South Shields (in the North-East of England), Grandad often took me out for walks and told me the names of the trees we passed. Nanna saved cards from the tea packets for me with illustrations of British birds, trees and butterflies. The collection is long gone but I remember it fondly.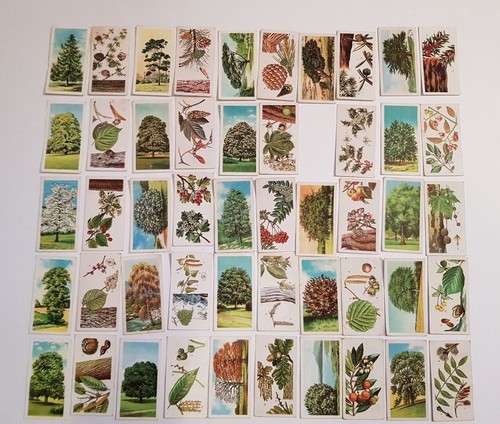 I later went on to study botany at Auckland University and learnt many New Zealand plant names. Now, whenever I walk in the bush, there's a chant going on in my head of  the plants I'm passing (okay, the few I can remember – I'm so rusty). This is where Forest Song came from.
When I was learning the names of plants, I often learnt an incorrect pronunciation of the beautiful Mäori names. In the course of the original publication (in The Glass Rooster by Auckland University Press) and subsequent reprint of the poem, I realised I'd been mispronouncing a couple of tree names for years because I hadn't known there was a macron over one of the vowels (well done, editors). The rhythm of the poem that had originally been in my head changed as a result, but worked better. I've done my best to get the names right in the video, but no doubt there's room for improvement.
I am lucky enough to live in a home surrounded by many of the species in the poem. Our garden is always singing.
So I arrived back from a holiday in Hawai'i to find this wee beauty waiting – a collection of small (9 lines or fewer) New Zealand poems, edited by Jenny Bornholdt and published by Victoria University Press. A wide range of poets are represented, from the greats who are no longer with us, like Ursula Bethell and Hone Tuwhare, to newer poets like Sam Duckor-Jones. I'm still looking through, but it's great to see so many old favourites in here (like Allen Curnow's 'Wild Iron', James K Baxter's 'High Country Weather',  Greg O'Brien's 'A Visiting Card', Hinemoana Baker's 'Referee' and Bill Manhire's 'My World War I Poem') and meet many others I'm not so familiar with. As an object, too, it is a thing of beauty – hard-backed and featuring Greg O'Brien's lovely illustrations. Thanks Jenny, and thanks VUP.
I'm delighted to have my poem 'Forest Song' (first published in 'The Glass Rooster', AUP)  included in this anthology. As a lapsed botanist, I often find myself mentally reciting the names of the plants I see as I walk through native bush, greeting old friends. 'Forest Song' is a list of native New Zealand species in a (broadly) four-beats-to-the-line chant.
Hawai'i was terrific and a revelation in many ways. We were struck, for example by the many similarities between te reo Maori and the Hawaiian language (te one roa – the long beach – becoming ke one loa, for example). And some of the same species were there too, like akeake (Dodonaea viscosa) or in Hawai'i, 'a'ali'i. There were common genera too, like Metrosideros – we have Metrosoderos excelsa (pōhutukawa) and M. robusta (rātā); Hawai'i has M. polymorpha, 'ohi'a lehua, with a very similar flower.
We are less well supplied with green sea turtles (honu) here in Aotearoa, and for me, they were a highlight of the trip, especially on Kaua'i, where we spent most of our time, staying with our friends Chuck and Carolyn. We could see the turtles in the sea from our bedroom window and most days, we walked to the rocks a couple of minutes from where we were staying to watch them feeding in the waves and periodically waving a flipper or poking their head above the water. At another beach, we saw turtles basking while people swam and children played close by.
It was the perfect chill-out, wind-down, hanging-out-in-nature holiday after what has been a pretty intense and challenging year. I loved it and recommend it.
This slideshow requires JavaScript.
The Meow Gurrrls poem of the week comes from Kirsten Le Harivel, poet and Kahini organiser extraordinaire. More Meow Gurrrls here.
The Meow Gurrls continue to roll and this week it's the wonderful Abra Sandi King with Medusa:
The Meow Gurrls are a group of Wellington, Kapiti and Wairarapa women who  meet regularly to share their poems over food and wine, often at Meow cafe in Wellington. We'd love you to subscribe to our channel, where you'll hear a new Meow Gurrls poem each week.
This week's Meow Gurrrl feature poem is 'bird cage' by the wonderful Sudha Rao.
LitCrawl is coming! The big night is this Saturday 10th November 6pm – 9:30pm, where literary excitement will be descending upon all manner of interesting venues around Wellington.  There's other terrific stuff happening before and after too. Today the Meow Gurrrls  interviewed the inimitable Chris Tse about his role as guest curator. It's going to be a blast!
This week's excellent Meow Gurrrl feature poem is 'The Invisible Years' by poet, art curator and creative writing tutor Mary-Jane Duffy. More Meow Gurrrls and further exciting content to come!
Poets for Peace and Planet, Saturday 3 November
Wednesday, 31 October 2018, 3:34 pm
Press Release: Peace Movement Aotearoa
Poets for Peace and Planet, Saturday 3 November
Peace Movement Aotearoa
Join us on Saturday afternoon at Poets for Peace and Planet, featuring · Maata Wharehoka (Parihaka) · Janis Freegard ·Harvey Molloy · Carina Gallegos · John Howell · Maria McMillan · George Watterson · Helen Rickerby · Tim Jones ·Reading of 'Remember the Brave' (the new children's book about World War One conscientious objectors), and more …
Poets for Peace and Planet will be happening at St Andrew's Conference Centre, 30 The Terrace, Wellington on Saturday, 3 November, from 3.30pm to 5.30pm.
All welcome, entry by donation, please RSVP at https://www.facebook.com/events/286740918636253
Poets for Peace and Planet is part of the 'Peace, Peoples and Planet' weekend, which begins on Friday night with a screening of 'Tātarakihi:The Children of Parihaka', with Maata Wharehoka, https://www.facebook.com/events/2224626401195701 and includes sessions throughout the weekend – full details of the 'Peace, Peoples and Planet' weekend are available athttps://www.facebook.com/events/273862176558630
This week, our Meow Gurrrls feature poet is the wonderful photographer and poet Mary Macpherson, with her poem 'Litter'. We'd love you to subscribe to our Youtube channel if you want more Meow Gurrrl poems.
The Meow Gurrrls are a group of Wellington/Kapiti/Wairarapa-based women who meet regularly to share poetry, often at Meow cafe.