'More Favourable Waters', an anthology of New Zealand poets responding to Dante's Purgatory, is launching on 25th March 2021. Poets were asked to respond to a passage from the work with 33 lines of their own, incorporating the passage they were given. Contributors include Anna Jackson, Vincent O'Sullivan, David Eggleton, Anahera Gildea and Helen Rickerby. I also have a poem in there, that I wrote in blank verse (more or less), to match the passage I was given. I'm very interested to see how others have responded.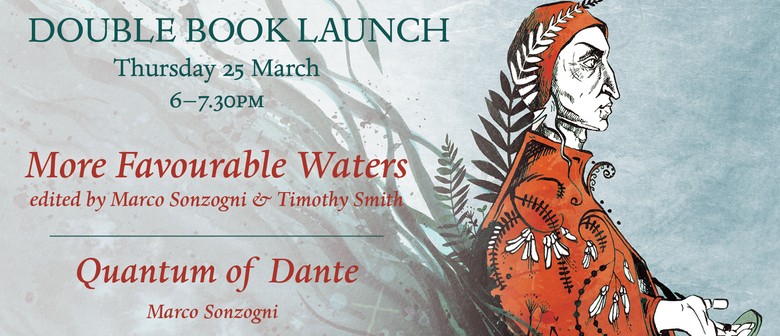 Marco Sonzogni's 'Quantum of Dante' is also being launched at the same time: 6pm – 7:30pm, Unity Books, Wellington, this Thursday 25th March.
In other anthology news, the latest Poetry NZ Yearbook also came out recently, edited by Tracey Slaughter, and I'm very pleased to have a poem in there too!